Call for Price
*
Price may change due to echange rate.
Apple iPhone 13 now suitable for use in zone 1 hazardous locations. The explosion proof iPhones are originally manufactured by Apple than converted and certified according to ATEX and IECEx by Atexxo Manufacturing. This makes the smartphones suited for safe use in gas /vapor zone 1 hazardous locations. ATEX Zone 1 is the European equivalent for US, NEC Class 1 Division 1 equipment. (C1D1). Compliance with ATEX / EX regulations is achieved by modification of the casing together with the safe electrical circuit, which makes the smartphones suitable for safe use in zone 1 hazardous locations. All features of the original product are preserved. The EX iPhone can be wired or wireless charged in a safe area.
EX Zone 1 iPhone 13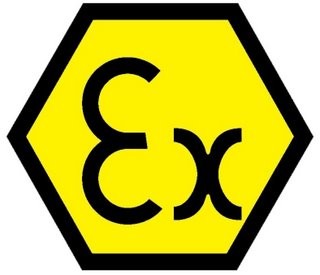 Benefits:
Self sim-card installation and eSim
ATEX and IECEx certified Zone 1 & 2
NFC (near field communication)
Apple open DEP Enrollment
Wireless charging
Applications:
Petro (chemical) plants
Offshore environments
Ex safe camera
Connected worker / Industry 4.0
Digital twins at hazardous locations
Technical information
Voltage

:
100-240 Volt (charger)

Frequency:

50/60 Hz (charger)

Colour:

Aluminium

Dimensions:

18 x 12 x 2.6 cm

Weight:

680 grams

ATEX:

Certifications II 2G; Ex db IIC T4 Gb

IECEx

Ex db IIC T4 Gb

Inmetro

On request

diagonal

15.40 cm 
For orders under € 450 we charge € 25 order costs.
Prices shown on this website are before taxes, currency changes and shipping costs.
For an accurate price please contact our sales team at info@comm-co.com
Shipping costs may vary after receiving the package from the manufacturer. And a recalculation takes place.