Book scanner A4 Renkforce RF-BS-1000 2592 x 1944 pix
Call for Price
*
Price may change due to echange rate.
Highlights & details Digitized books in V-shaped scan support Simple storage via USB Fast scanning with HD CMOS image sensor 5 MP Suitable for formats up to DIN A4
Book scanner A4 Renkforce RF-BS-1000 2592 x 1944 pix
Description:
In all schools, universities, libraries, archives, but also in many offices, there is still a large part of the knowledge and information in books or in firmly integrated or stapled documents. To this inventory with contemporary digital procedures, you need to store and process with suitable scanners can be captured.


If normal scanner to your limits come…
Standard flat-bed or feed scanner for this task are usually not suitable since they rather for the processing of individual sheets. Scan books, can you try, hereby aufbiegen the binding break and the book block may be damaged. In addition, the marginal areas of pages, in particular in the federal, often distorted or not at all.


The professional device for book digitisation
The Renkforce RF-BS-1000A4-book scanner is the solution: to him be opened the books V-shaped hook, whereby the binding hardly is loaded. One to two seconds in this device to scan per DIN-A4 page per minute can be scanned at least about 40 pages The digital data will be in JPG format via the USB interface. The 5-MB image sensor offers high resolution (2592 x 1944 pixels), the professional requirements are fulfilled.
Features:
Image sensor: 5 megapixel resolution (2592 x 1944 pixels)
Max. Scan width/length: 210 mm/297 mm
Image format: JPEG
USB 2.0 port
Technical data
* Image sensor: 5 megapixel resolution (2592 x 1944 pixels)
* OCR (5 Languages: German, English, Chinese, Korean, Japanese)
* Picture format JPEG
* Video Format: YuY 2
* Scanning speed: 1 - 2 seconds per A4 page
* Operating temperature & humidity: 0 ~ 50 °C, 0 ~ 85% RH
* Storage temperature & humidity: -10 ~ 60 °C, 0 ~ 85% RH
Category = Book scanner
Scan function = Documents, Drawings, Handwriting, Photos, Books
2592 x 1944 pix
Scanning speed = 40 pages/min
Scan area width (min.) = 210 mm
Scan area (max.) = 297 mm
Paper size (max.) = A4
Sensor type = HD CMOS
Features = Designed for books
Interfaces = USB 2.0
Duplex unit = No
Feeder = No
Flatbed unit = No
Width = 325 mm
Height = 335 mm
T = 405 mm
Weight = 8.3 kg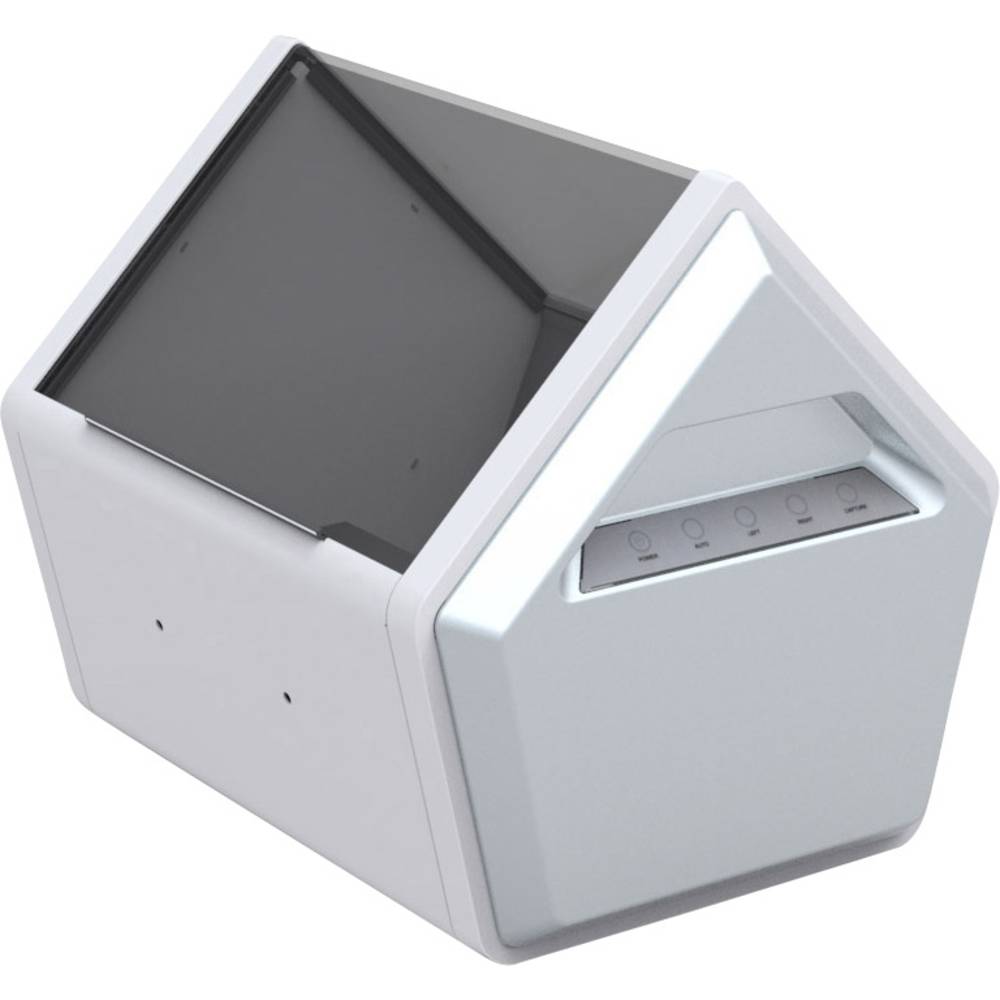 Included in delivery:
Scanners
CD with software and user manual
Power cable (1.7 m)
Power supply (12 V/5 A), approx. 1.17 m
USB Cable (2.6 m)
User manual
Safety instructions
Quick start guide.
System requirements:
From Windows® Vista™

For orders under € 450 we charge € 25 order costs.
Prices shown on this website are before taxes, currency changes and shipping costs.
For an accurate price please contact our sales team at info@comm-co.com